Piano Topographies
20 Topographs for the intrepid pianist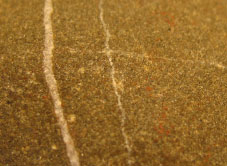 This masterwork of fantasy concert studies for the piano has been hailed by Ashkenazy, Stott, Lill C.B.E., McLachlan et al. for its extraordinary inventiveness and originality.
Tripping melodies weave in and out of its urgent rhythms and pungent sonorities, demanding and commanding instant and unfailing attention. Unique in the classical repertoire.
The first performance of the complete work was given by the Hungarian- born virtuoso, Gusztáv Fenyö, (a descendant of the legendary Joseph Joachim), in the Sir Adrian Boult Concert Hall, Birmingham and then in the Cadogan Hall, London in Oct. 2006. Total playing time: about two hours. Each Topograph is about 10 pages long, or 5 - 6 minutes and is ideal for an advanced student to study or to perform in a competition.